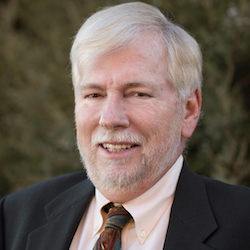 Stephen H. Cook
Of Counsel
Stephen Cook earned his J.D. in 1975 from the University of Colorado and, after serving as an associate with the personal injury law firm of Bragg & Dubofsky for two years, he opened his own practice in 1978. Since that time, he has been lead helping his Colorado neighbors every day for over 40 years.
Stephen Cook has procured substantial settlements or judgments for dozens of clients. In 1993, for instance, he won what was at the time the largest toxic tort jury verdict in Colorado obtaining over $3,000,000, with interest and punitive damages, against Louisiana Pacific Corporation.
In addition to his impressive track record, Mr. Cook believes in being active in his community. Mr. Cook has served on the boards for local non-profits. He has been a board member of Mapletree School, which works with emotionally and learning- disabled toddlers to prepare them for mainstream schooling. He was also a long-time member of the board of directors for Parenting Place, which provides parenting resources for new families. Mr. Cook was active in coaching YMCA and club youth sports, such as basketball, his passion. He currently sponsors fundraising dinners or events for Boulder Shelter for the Homeless, Community Foodshare, and Parenting Place. And also contributes to the capital campaign for Clinica Compesina, a local health care service for low-income families. One of the exam rooms bears his firm's name.
Education
J.D., University of Colorado School of Law, 1975
University of Colorado, Boulder, 1971
Dean's List; Phi Alpha Theta Honor Society
Jurisdictions Admitted to Practice Colorado, 1975
United States District Court
Tenth Circuit Court of Appeals

Featured Cases and Matters
Community Hospital Association v. District Court, 194 Colo. 98, 570 P.2d 243 (1977)
Steve was counsel of record, and wrote the prevailing briefs, in this case of first impression before the Colorado Supreme Court. The case was brought on behalf of the victim of medical negligence which occurred at the hands of a known incompetent physician. The claims against the hospital were for negligent supervision of the incompetent physician. The case established, in Colorado, the right of the victim to have access to records of other patients of the incompetent physician to establish his history of poor care.
Meyer v. State Farm Automobile Insurance Company, 689 P.2d 585 (Colo. 1984)
Description/Success Story/Testimonial: Steve authored the prevailing legal briefs in this case before the Colorado Supreme Court. This was a case of first impression in that Court which held that the "household exclusion" clause commonly appearing in most automobile liability insurance policies was void against public policy reflected in the Colorado Automobile Accident Reparations Act. The case established the right of family members to liability coverage on claims brought by other members of the same family.
Bodah v. Montgomery Ward & Co., Inc., 724 P.2d 102 (Colo. App. 1986)
Steve was counsel of record and wrote the prevailing brief in this case before the Colorado Court of Appeals which involved, among other issues, a matter of first impression. The case stands for the proposition, in Colorado, that a victim's award for punitive damages (as opposed to compensatory damages) is not reduced by a finding of comparative negligence.
Articles
"Hearsay as a Basis for Opinion Testimony," Vol. 17, No. 12, Colorado Lawyer, at p. 2337 (December 1988).
The Colorado Lawyer is the monthly journal of the Colorado Bar Association.
"Distinguishing Between Predisposition to Injury and 'Pre-Existing Condition', A Strategy for Avoiding Reimbursement Conflicts," Vol. 43, Issue 10, Trial Talk, at p. 8 (November, 1994).
Co-authored with Larry D. Lee, Esquire.
"The So-Called Independent Medical Exam: Effectively Representing Injury Victims on an Unlevel Playing Field", Trial Talk, Vol. 44, Issue 11, at p. 12 (December, 1995).
Featured Pro Bono Activities
Board of Directors, Community Parenting Center, Boulder, Colorado (1987 to 1999).
This was a non-profit organization that provides educational and peer-support programs on child-rearing for parents.
Officer and Member, Board of Directors, Mapletree, Inc. (1979-86).
Mapletree School was a non-profit treatment center for pre-school aged children with severe learning and/or emotional disabilities.
Member, Parent Board, Follow Through Program, Lincoln Elementary School, Boulder (1974-76).
Follow Through was a federally-funded post-Head Start educational program where the Parent Board was given substantial administrative responsibility, including personnel decisions, and budgetary considerations.
Non-Legal Activities
YMCA Youth Basketball and Soccer Coach, YMCA of Boulder Valley, 1997 to 2007.
Gold Crown Foundation, Youth Basketball Coach, 2004-07.
I have four children, all of whom attended public schools in Boulder. My three sons have graduated from, or are enrolled in, CU Boulder. My daughter works for the Defense Intelligence Agency in Washington, D.C.